Company
Profile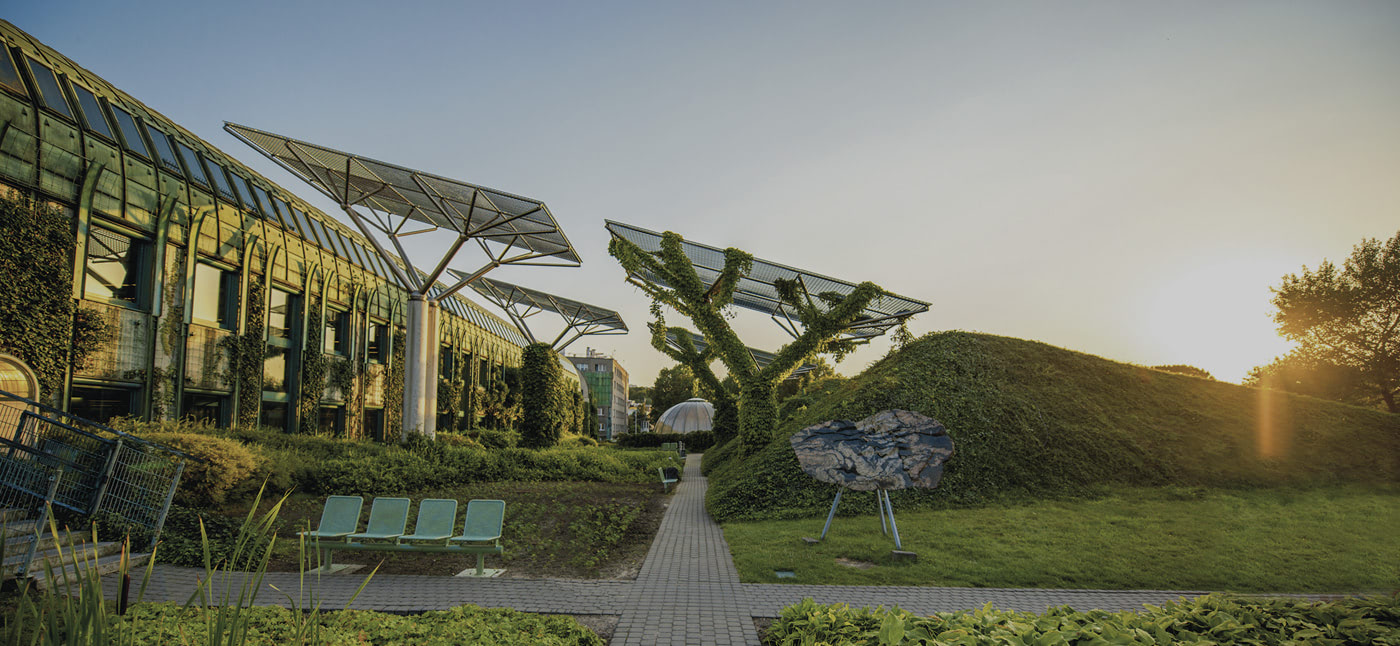 hGears, founded 1958 and headquartered in Germany, is a global manufacturer of high-precision gears and components with a focus on products for e-mobility applications. The Company is convinced that such end-markets, in particular the e-mobility sector, offer highly attractive growth prospects. hGears has its headquarters in Germany and operates globally with production facilities in its key regional markets of Europe and China. hGears develops, manufactures, and supplies precision components and sub-systems as well as complex full system solutions. Products include gears, sprockets, shafts, structural components, complete gearboxes and other components.
Business areas
hGears divides its business into three business areas: e-Mobility, e-Tools and other automotive and industrial applications ("Conventional").
e-Mobility

focuses on products for e-bike drive systems and drive train units for electric and hybrid vehicles. It includes the co-development and manufacturing of components for electrical drive applications (e.g. drive shaft, crank shaft and toothed washer). Electrical drive systems for vehicles require high precision components which are capable of withstanding high torque, are light weight and reduce noise.

e-Tools

focuses on components utilized in the powering mechanism of battery driven (e-drive), cordless power and gardening tools. It includes the manufacturing of precision components that are used in the part of the gearbox that connects the electric motor to the actual tools (e.g. chain saw, edge trimmer, brushcutter).

Conventional

focuses on gear units for various applications, such as rolling shutters and systems for heating, ventilation and air conditioning, motorbikes and non-combustion part precision components for premium and luxury vehicles. It includes the production of various precision components for traditional automotive applications (e.g. drive, steering and brake systems and the body of the vehicle) as well as other industrial applications. Automotive and industrial applications are not part of hGears' primary strategic focus.
Strategic e-mobility vision
E-mobility business area growth is the core pillar of hGears' growth strategy due to the strong market dynamics in this area.
hGears' core sales region, Europe, is one of the fastest growing and largest regions for precision components with a market value of EUR 1.1 billion corresponding to a share of 27.3% of the total global precision components market in the financial year ended December 31, 2020 (source: Arizton 2020; IHS 2020; Markets and Markets 2020; QYResearch 2020). European sales volumes of electric and hybrid vehicles are expected to grow strongly at a compound annual growth rate ("CAGR") of ca. 43% p.a. between 2018 and 2025 (source: IHS 2021). E-axles of electric and hybrid vehicles include high precision components, thereby increasing demand. The market for e-bikes with mid-drive motors and pedal assist, which are particularly prevalent in Europe and require high precision components, is expected to grow strongly at a CAGR of ca. 22% p.a. between 2019 and 2025 (source: Cycling Industries Europe). In addition, the number of hub-based e-bikes with internal hub gears is increasing which widens scope of applications for high precision components in e-bikes.
In Europe, 3.7 million e-bikes were sold in 2019 and, the market grew at an estimated rate of 23% in 2020 (source: Cycling Industries Europe), corresponding to an estimated number of e-bike sales of 4.6 million. (source: Cycling Industries Europe). Based on hGears' own calculations, approximately two million of the e-bikes sold in Europe in 2020 included hGears' components. According to its calculations relating to hGears' share in the total component content per e-bike it estimates its market share for e-bike drive components sold in Europe in 2020 amounted to approximately 18%.
Customer base
hGears' blue chip customer base includes a number of major suppliers, which develop systems for integration into end products, e.g. Bosch and Schaeffler, as well as original equipment manufacturers. Many of hGears' clients are leaders in their respective industry and the Company benefits from long, stable and sustainable relationships with its customers. hGears has served many of its key customers for over 15 years.
In most cases, hGears works together with its customers in a "co-development" role to design components and find technologically optimal solutions to satisfy the customer's specifications. Co-development is particularly important for manufacturers of e-bikes and electric and hybrid vehicles, because mission-critical requirements typically go hand in hand with higher quality and precision requirements and often necessitate tailored solutions. Co-development is a key differentiator for winning projects in newer markets, such as e-mobility and further strengthens business relationships by playing a crucial and integral part in its customers' development process.
Company structure
hGears consists of the Company and its three wholly-owned subsidiaries: Herzog GmbH, located in Schramberg, Germany, mG miniGears S.p.A., located in Padova, Italy, and mG miniGears (Suzhou) Co. Ltd, located in Suzhou, China.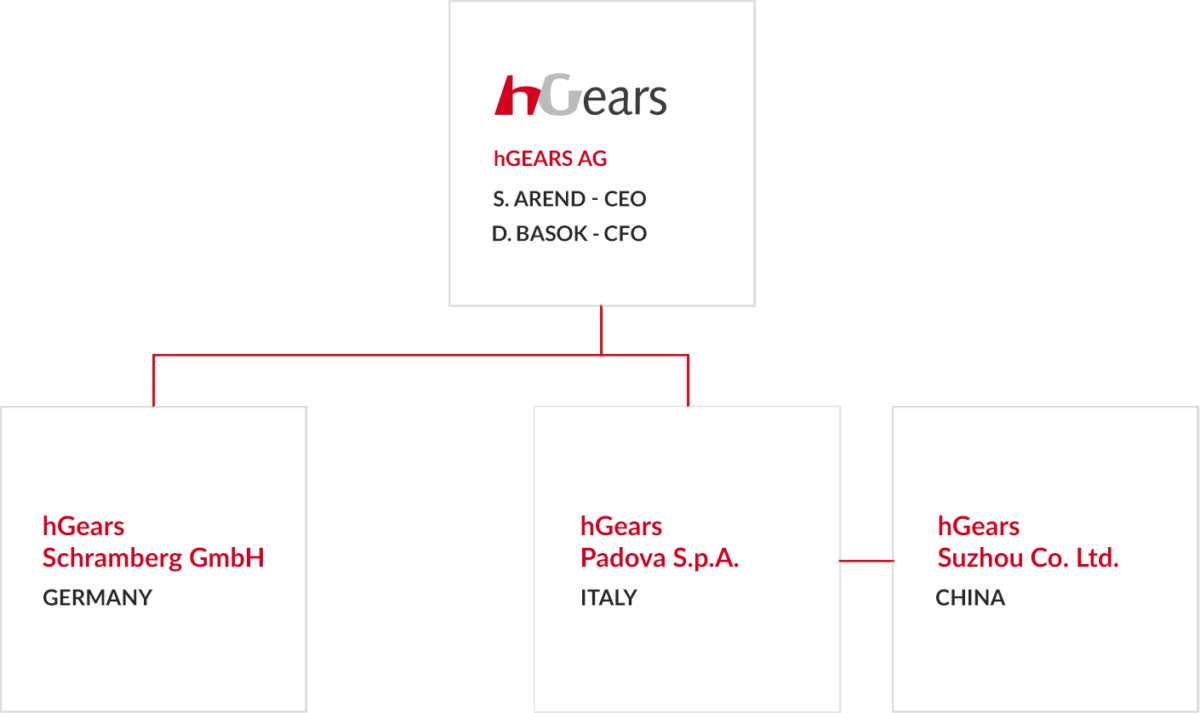 hGears AG is the strategic management and financial holding company of the Group. It performs the central management function and coordinates shared services of the Group such as financing and treasury, accounting and controlling, information technology, business development, human resources, procurement, strategic and public relations, among others. hGears has three production and manufacturing facilities located in Schramberg, Germany, Padova, Italy and Suzhou, China. As of December 31, 2020, hGears AG had a total of 862 employees (full-time equivalents).